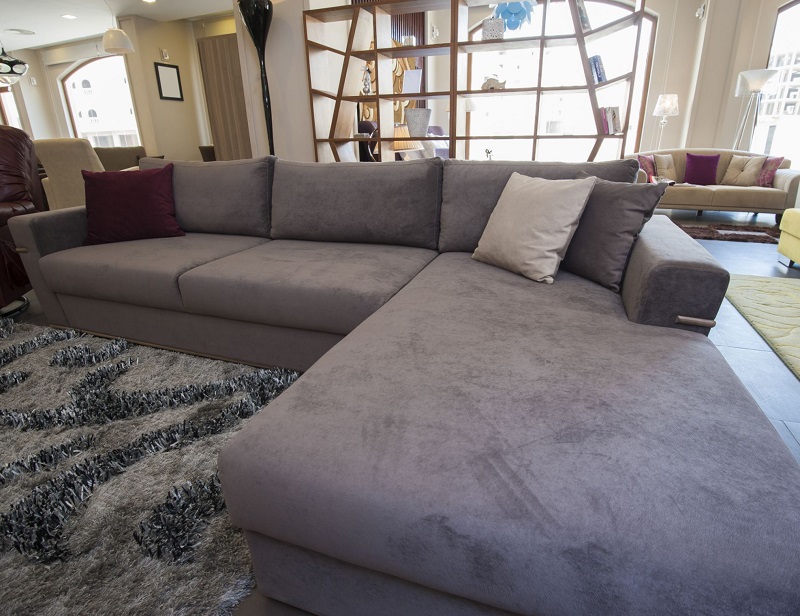 What Are The Types Of Sofa Fabric?
It might not be the first thing to consider about sofa fabric when purchasing a sofa. But, after confronting a huge variety of fabric choices, you'll be able to decide if you know about the pros and cons of textiles. In addition to quality, nailhead trims, tufting, embossing, gimp, piping, and solid wood structure, sofa fabric also plays a major role. You'll need to understand the sofa fabric with its pros and cons to make a smart choice. Sofa fabric types can be categorized into three; leather, natural fibers, and synthetics. Each category varies from another with so many aspects. You have to choose the one that fits well with your decorating needs.
Different Types Of Sofa Fabrics
Wondering what are the different types of sofa fabric? Continue reading and we'll talk you through the top choices of natural sofa fabrics, so you will be able to decide the perfect one;
Cotton
Cotton is considered a good sofa fabric because of its strength, texture, and resistance to wrinkling, soiling, pilling, and fading. Moreover, it is budget-friendly and breathable. Sofa made with cotton fabric remains cool during warm months. The only disadvantage of this fabric is that it gets stains easily. Otherwise, it is a perfect choice to opt for!
Linen
This natural fiber is the most charming fabric for sofa fabric. With a soft and smooth fabric, it offers excellent resistance towards abrasion, pilling, and moths.
Silk
Another luxurious fabric for the sofa is silk. Dye to its smooth surface, dust doesn't easily build up. Although it has a smooth and shimmery texture, it tends to weaken upon exposure to sunlight.
Wool
Wool fabric is not considered ideal for sofas because it needs to be dry cleaned to avoid warping. But when it comes to durability, nothing can beat woolen fabric.
Leather
Want to style your sofa perfectly? Leather would be the classic choice to opt for. Types can be categorized into glossier pigmented leather and natural-looking aniline leather. Leather fabric is highly recommended for the sofa because it is highly resistant to scratches and stains. This is the major benefit you can get from leather especially if pets or kids are there in your house.
Which Sofa Fabric To Choose?
Cotton, linen, wool, and silk are among the natural fibers and are highly durable. But, all these types can be susceptible to damage from moisture and sunlight. Even though they are considered natural, these types may be treated with synthetic chemicals and dyes during processing. To avoid these chemicals, a better choice for you is to go with cotton labeled "certified organic." Synthetic fibers, on the other hand, include olefin, acrylic, nylon, polyester, or polypropylene. These types are also durable and resistant to stains and fading. And finally, when it comes to leather, no one can beat it as it is the most classic fabric choice to opt for a sofa. The final choice must be of yours what to select for your home!