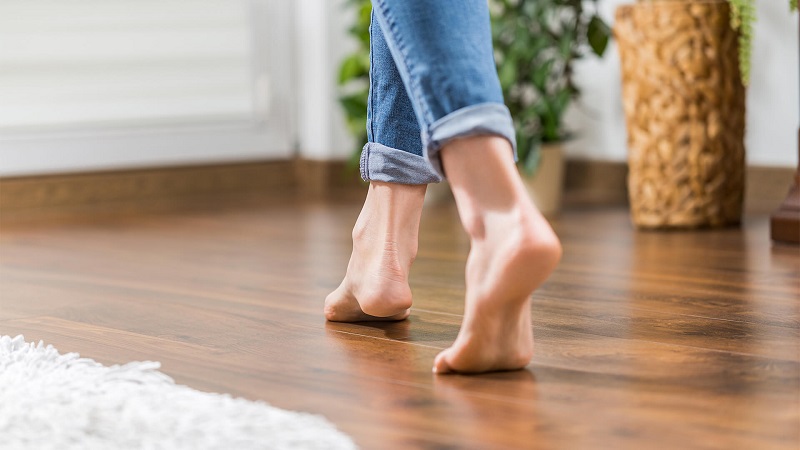 Benefits of hardwood flooring
These days many interior designers and homeowners turn more rapidly towards hardwood flooring, as they can expect numerous benefits from it.
While we are choosing to flooring for our house we always think which one is better for our place. Some prefer to have carpet while others select wood flooring as they want a clean and beautiful look of their space. As its name suggests solid hardwood flooring is made up of solid thick material throughout its length. The material which is usually used is oak, maple, or walnut. It is normally sold as planks of hardwood with a thickness of about three-fourths of an inch. The life span of these solid hardwood planks is 30 to 100 years. These planks are milled together for giving a finish, strong and stable look.
In this blog, we are going to talk about the plethora of benefits that hardwood flooring brings, that why should we opt for this flooring for our home. Here are various reasons listed below justifying the place of wood flooring available in the market.
Increase the look of your house:
We all know that first impressions are everything; many homeowners agree with this concept and pick hardwood flooring since it adds warmth and value to your area. It adorns your home, makes it more welcome, and creates an impact on everyone who visits.
Easy to maintain and clean:
Hardwood flooring is easy to clean and maintain, you can clean it by simple sweeping, steam-cleaned, vacuum cleaner in order to clean dirt and debris layered upon the floor. Hardwood flooring is stain resistant and if any spill happens you can easily wipe it off with a piece of towel or cloth.
Durable and indestructible:
Hardwood flooring is a long-lasting alternative, which is why many homeowners choose it for their houses. If properly cared for, this sort of flooring is highly resilient and cannot be damaged or dented.
Better air quality:
Since hardwood flooring does not hold dust, pollen, animal fur, or dander, it enhances internal air quality. It is perfect for persons who are allergic to dust or pollen.
Color does not fade:
Unlike many other flooring options, the hue of hardwood flooring never fades. Because they have a consistent and lustrous look. This is what distinguishes it and why so many homeowners choose it.
Available in Vast variety:
The hardwood flooring is available in a wide variety, different colors, stains, styles, species are available. There are options ranging from walnut to cheerful to hickory to more expensive exotic hardwood flooring.
Improved acoustics:
With properly installed hardwood flooring you will never experience hollow sounds or vibrations. This is the reason you will find this flooring on most of the dance floor.
To conclude, solid hardwood is the ideal option for your home, as they are easy to clean with low maintenance.  it adds value to your home, elevates the alluring look of your space, and goes perfectly with any kind of home decor or interior